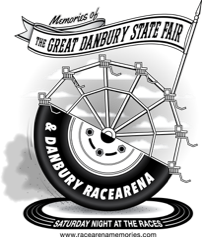 Irv & Kirk - April 2019 - Audio Excerpt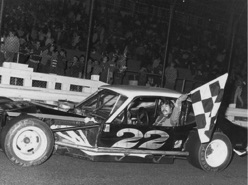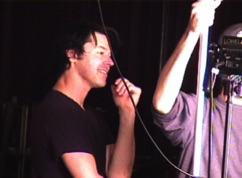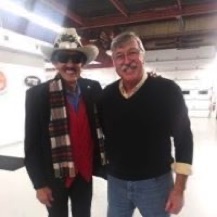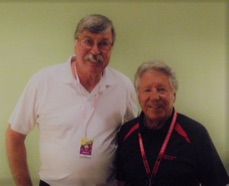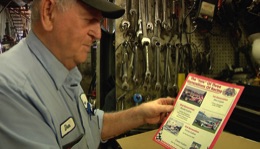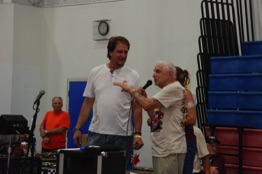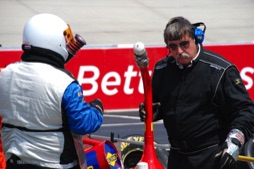 This documentary project is dedicated to Charles Irving Jarvis Jr. Some folks called him Charles, but he went mostly by Irv. Irv was consulting on this documentary and thankfully we have an interview with him from last summer and another from 2009. He was not crazy about being on camera; he was always more comfortable behind the camera directing as he had been directing most of his life. Born into the entertainment industry, Irv grew up on Lake Kenosia just a couple miles from The Great Danbury State Fair -- the fairgrounds often his playground. His dad, C. Irving Jarvis Sr., worked at the Danbury for decades and many years as the Assistant GM of the Fair working alongside owner John W. Leahy and helping to create the Fair's unique and endlessly entertaining atmosphere. Irv's mom, Isabel, also worked at the Fair for many years in the Main Office by the entrance to the Bigtop.
In high school Irv led a Big Band jazz orchestra as a drummer and performed weekends all around Danbury and at Peach Lake. He was a DJ at WLAD, served in the Korean War where he also did some DJ work and then began his directing career in Ohio directing live TV. He and his wife Connie, kids Kara and Kirk, moved back to CT in 1963 where Irv became a TV Producer/Director for WPIX in NYC. At one point Irv was directing multiple shows at one time for metromedia TV, including "The Magic Garden," "Time for Joya," and the creative force behind the original holiday "Yule Log." His wife Connie, an extremely talented actress, played many lead roles in local and regional theatre while studying acting in New York City. After retiring from WPIX in 1979, Irv began free-lance directing for IBM and Pepsi and then embarked on several independent documentaries: "The Great Danbury State Fair," "ACOT, The Golden Years of Racing." "Come Fly With Me - The Connecticut Model Airplane Club" and "NEMA, Celebrating 50 years of Racing." Irv also raced Midget cars well into his 70's throughout the Northeast.
In 2006, my dad and I moved to South Jersey where we began doing environmental and community-orientated documentaries. In latter years he passed the "directorial" torch on to me. I learned the craft of documentary filmmaking by working with him and we had lotsa great talks at the end of a video shoot. Each morning Irv would get a paper, coffee and a donut and drive 3 miles south down the road to where the road meets the bay. From there, he would look out over the water and see the casino-riddled skyline of Atlantic City, where he was born, moving back to Danbury, CT before the age of 5.
For this documentary project about the Fair, Irv had been there and done that. But when Irv's nephew, Rich Hutwohl, a SNYRA driver (#22) at the Racearena came around saying he wanted to do a show about the racing days at the Danbury Racearena, it was an opportunity we could not pass. For me, it was an opportunity to finally get my dad's perspective on the Fair and Racearena. I tried to get him on camera another time near the end of last summer but he said, "can't you just record my voice without me on camera?" I said, "Okay, let's hit the play button and talk about the good old days." Many a cocktail hour he would tell stories about the wonderful times he had growing up on Lake Kenosia and his memories of the Fair. I'd heard them a million times, so I rarely ran for a recording device. Now I wish I had recorded more - but thankfully we have some of his stories on tape and I am blessed to have the great memories of having him as a dad...Kirk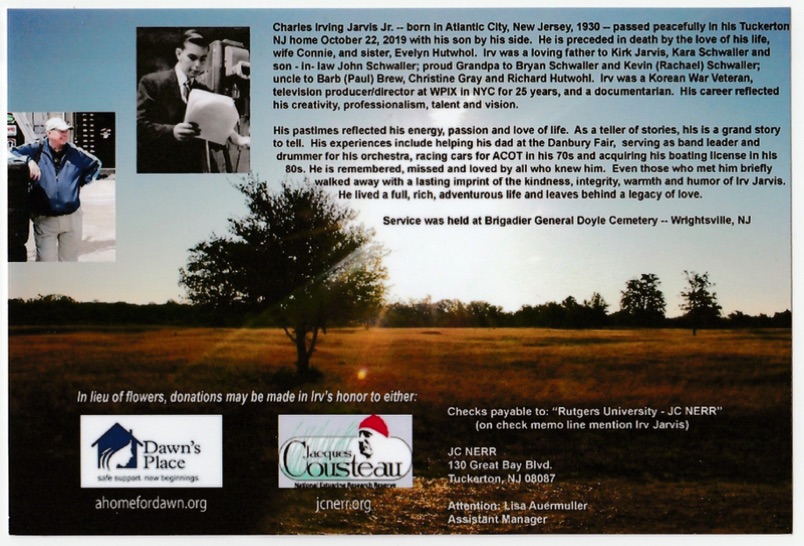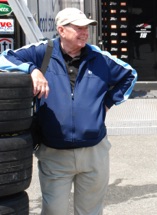 Memories of The Great Danbury State Fair & Danbury Racearena
Topic: "Racearena Lighting"
SATURDAY NIGHT AT THE RACES