SATURDAY NIGHT AT THE RACES is a feature documenatary production comprised of recently recorded HD video interviews, vintage Super 8mm film footage, racing footage from Channel 10's archives, professional & personal photographs and original sketches & Fair and Racearena memorabelia.
If you have original racing footage (8mm or tape) that you have the rights to and would like to contribute to the project, please contact us at: racearenamemories@gmail.com
Due to budget limitations, we cannot compensate you for the use of your images -- we will include your name in
the end credits of the documentary presentation. Thank You!
If you send us an image in jpeg or a Quicktime or Mov video file(s), we will send you a release form to sign stating permission to use your visual in our presentation. Please be certain that this is your image and not an image retrieved from the internet... thanks!
Memories of The Great Danbury State Fair & Danbury Racearena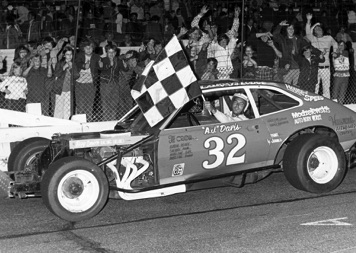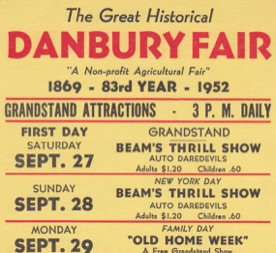 SATURDAY NIGHT AT THE RACES